Quote:
Originally Posted by
c214dick
Getting new Sailuns Friday. Currently Goodyears are over 5 yrs old. $1,000 for 5 tires including everything out the door. Getting ready for our next big trip in June.
Congrats! Just got mine last week (only 4, $700 plus install).
Helpful tip...ask the installers to mount the tires on the wheels with the white bar code stickers facing INSIDE (unless you think they look really cool!).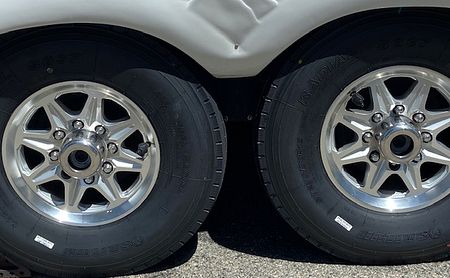 __________________
2011 Montana 3580RL with a Reese 20k GooseBox w/offset B&W ball, Sailuns, RoadMaster shocks, some other stuff...
2015 Ram 3500 DRW Laramie Megacab, Aisin w/3.73s, 255/80 17 Toyos A/T III, rear auto level, 40 gal. fuel/tool combo box